DOWNTOWN OAK PARK
An enviable place to work & live.
Located in Oak Park's thriving Downtown District and major commercial thoroughfare—with convenient access to every major form of Chicago public transportation—1010 Lake Street gives you the best of all worlds: a brilliant urban and suburban experience.
Enveloped amongst major demand generators such as renowned restaurants, exciting nightlife, specialty shops and cultural points of interest, such as the largest collection of Frank Lloyd Wright-designed houses in the world and the birthplace of Ernest Hemingway that people the world over come to visit, business could not hope to find a more perfect home.
Rich history
Historic Oak Park offers a perfect combination of work and family. Formally established in 1902, the Village of Oak Park was settled in 1837 when Joseph Kettlestrings purchased land 10 miles west of Downtown Chicago. Two centuries later, Oak Park has continued to brilliantly grow, becoming well-known as the "World's Largest Village" and a model community for life in "a small town," while sitting within a metropolis of millions.
Creative Spirit
Of the many attractions Oak Park boasts, the Frank Lloyd Wright-designed homes top the list. As the largest collection of Wright-designed residential properties in the world, here is where Wright developed his architectural style that made him the most famous architect of the 20th Century—and still has the world talking. Oak Park is also the birthplace and boyhood home of famed writer Ernest Hemingway who is equally celebrated with the Ernest Hemingway Museum.
Bright Future
Popular retailers and restaurants are also sprinkled alongside privately-owned, one-of-a-kind establishments, giving Oak Park the eclectically balanced appeal for which it is known. Those who choose to live or work here truly get the convenience and allure of city living, but with the approachability, warmth and charm of a caring, tight-knit community.
"Oak Park is rich with history and culture few suburbs—of any city—can match. Life is good."
Thrillist, 2017
1010 Lake Street is not only in the center of Downtown Oak Park—but at the heart of it all. From

world-class cultural destinations

to scintillating

dining

and

shopping

options,

getting here

couldn't be easier.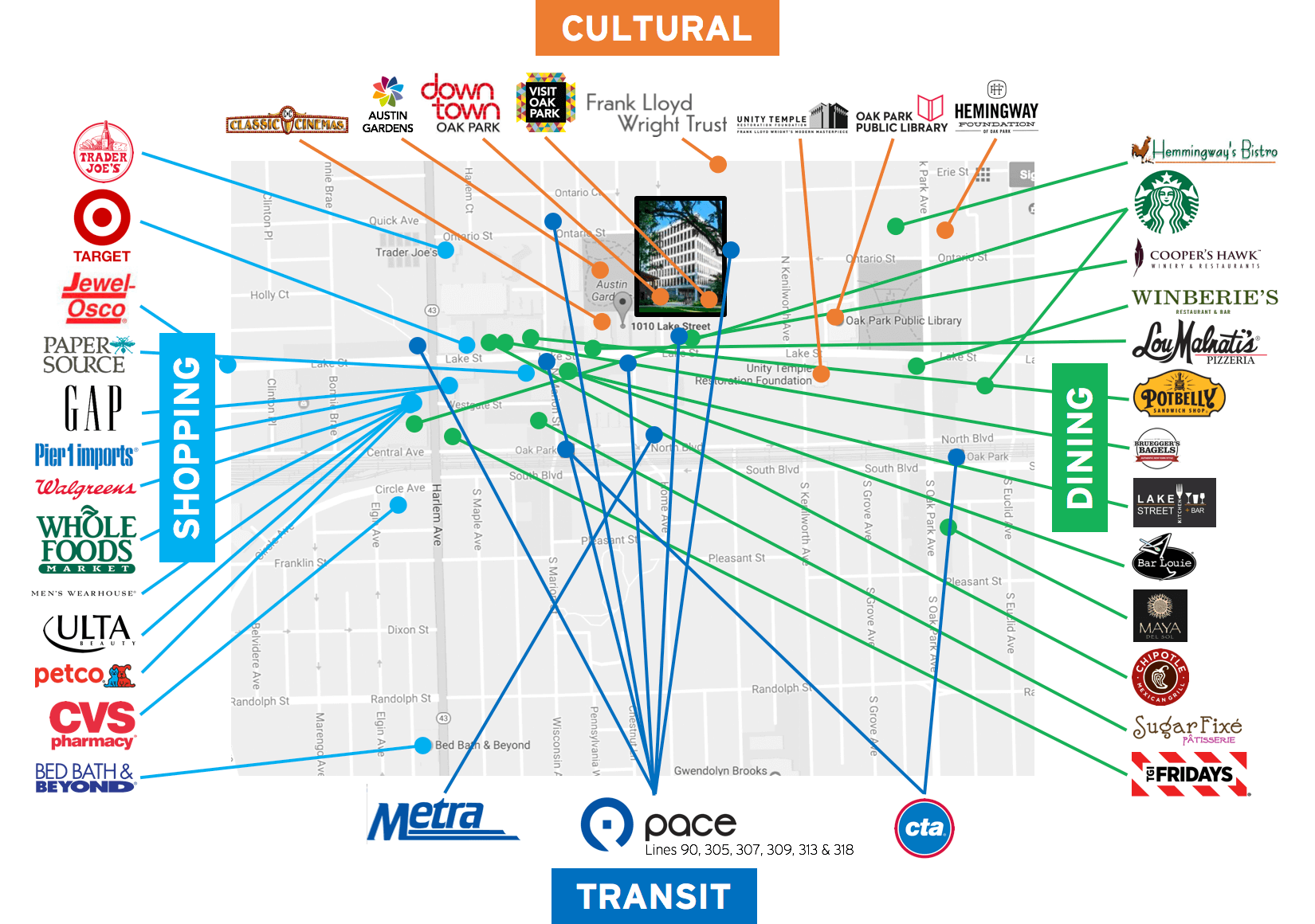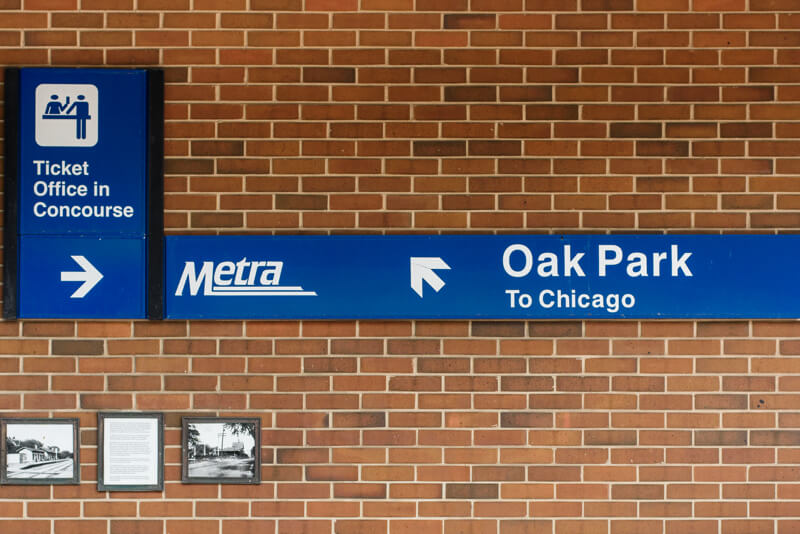 With The Oak Park Station nearby, you can quickly come in and out of Oak Park to reach Downtown Chicago, the beautiful lakefront, museums, zoos, sporting events, shops, restaurants, concerts, special events, schools, universities and other suburbs.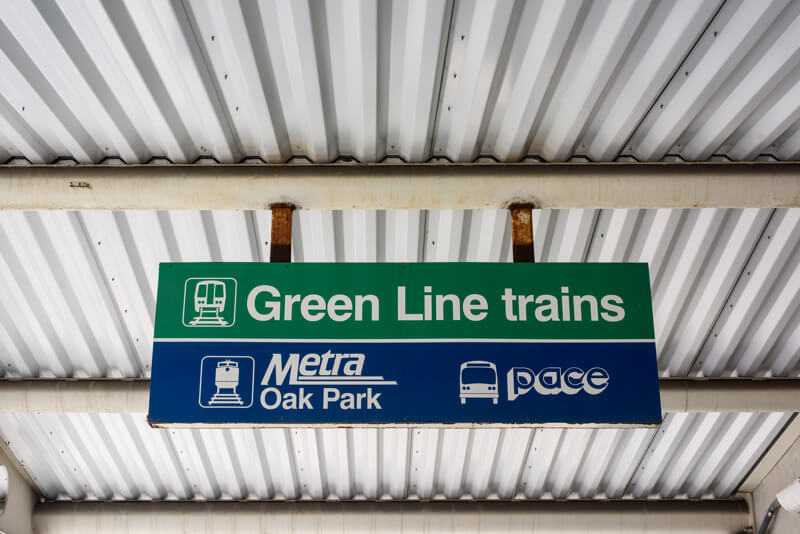 Serving as the nation's second largest public transportation system with train and bus service, The Chicago Transit Authority (CTA) connects Oak Park at both the Harlem/Lake and Oak Park stops with the City of Chicago and 40 surrounding suburbs.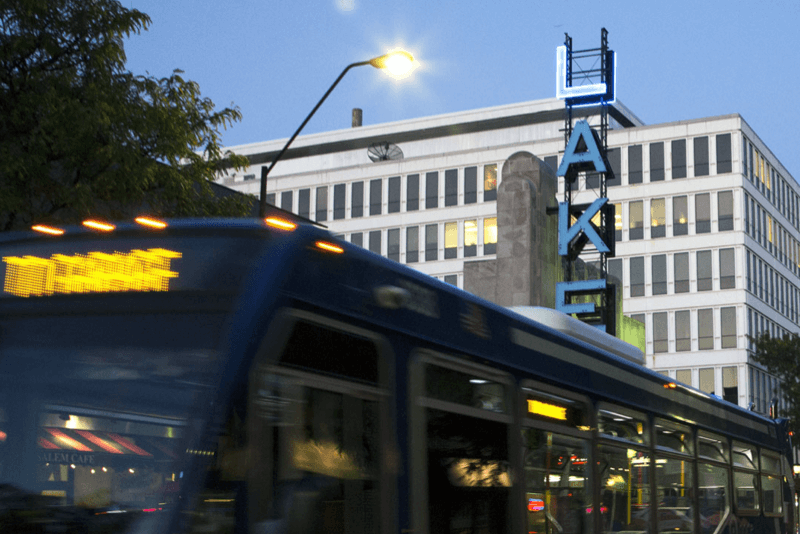 Pace is the premier suburban transit provider, quickly moving people to work and school safely and efficiently. The backbone of Chicago's suburbs, Pace serves tens of thousands of daily riders.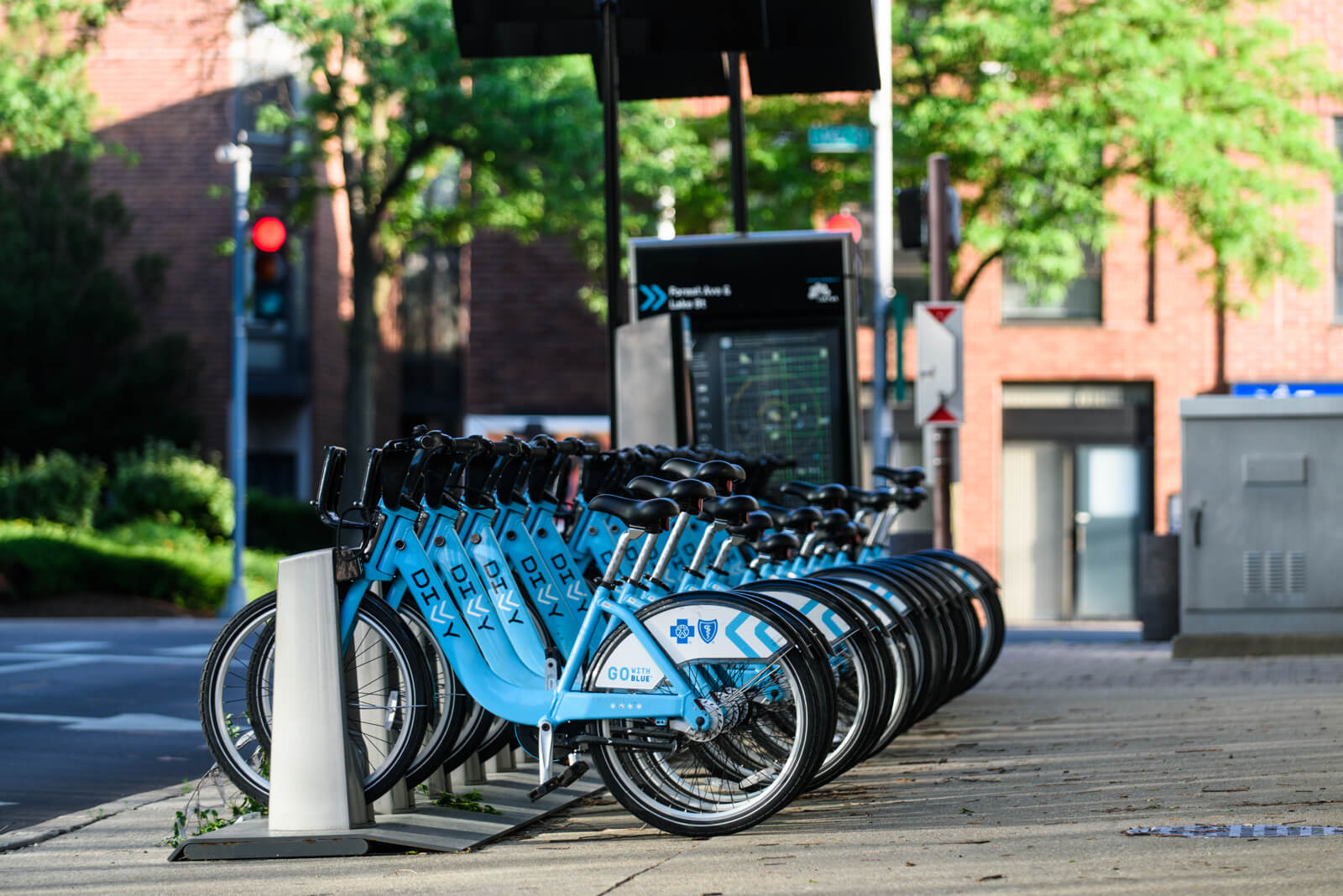 With 13 stations and 130 bikes in Oak Park, riders can get quickly from Point A to Point B, with rentable bikes. Divvy is intended for short trips within Oak Park or across Divvy's network of more than 580 Chicagoland stations. Thanks to a grant from the State of Illinois, Oak Park is the first of two Chicago suburbs to be able to enjoy the wonder of bike sharing.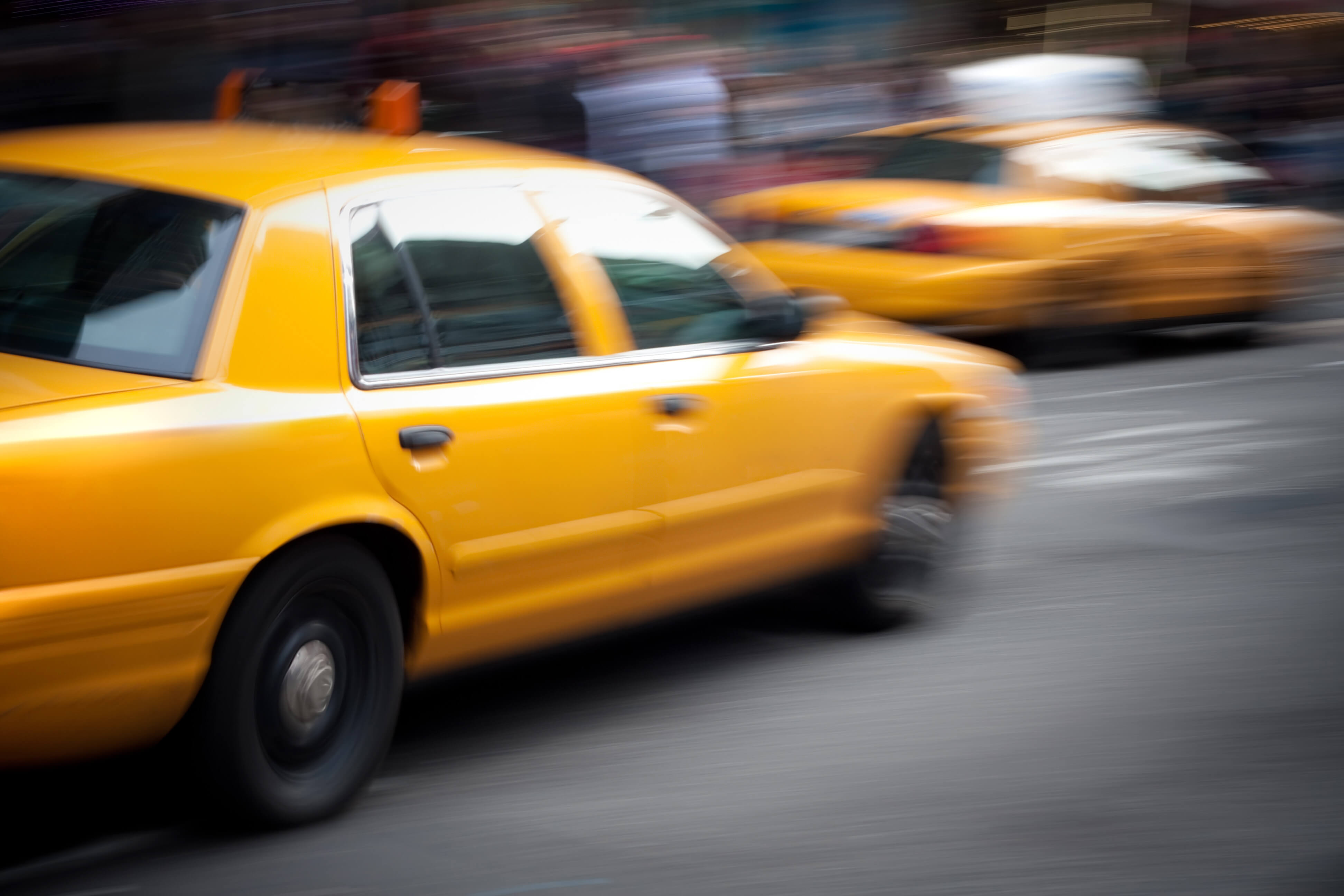 With a plethora of parking options, driving to 1010 Lake Street is convenient. Cab services are also always available, including Uber and Lyft.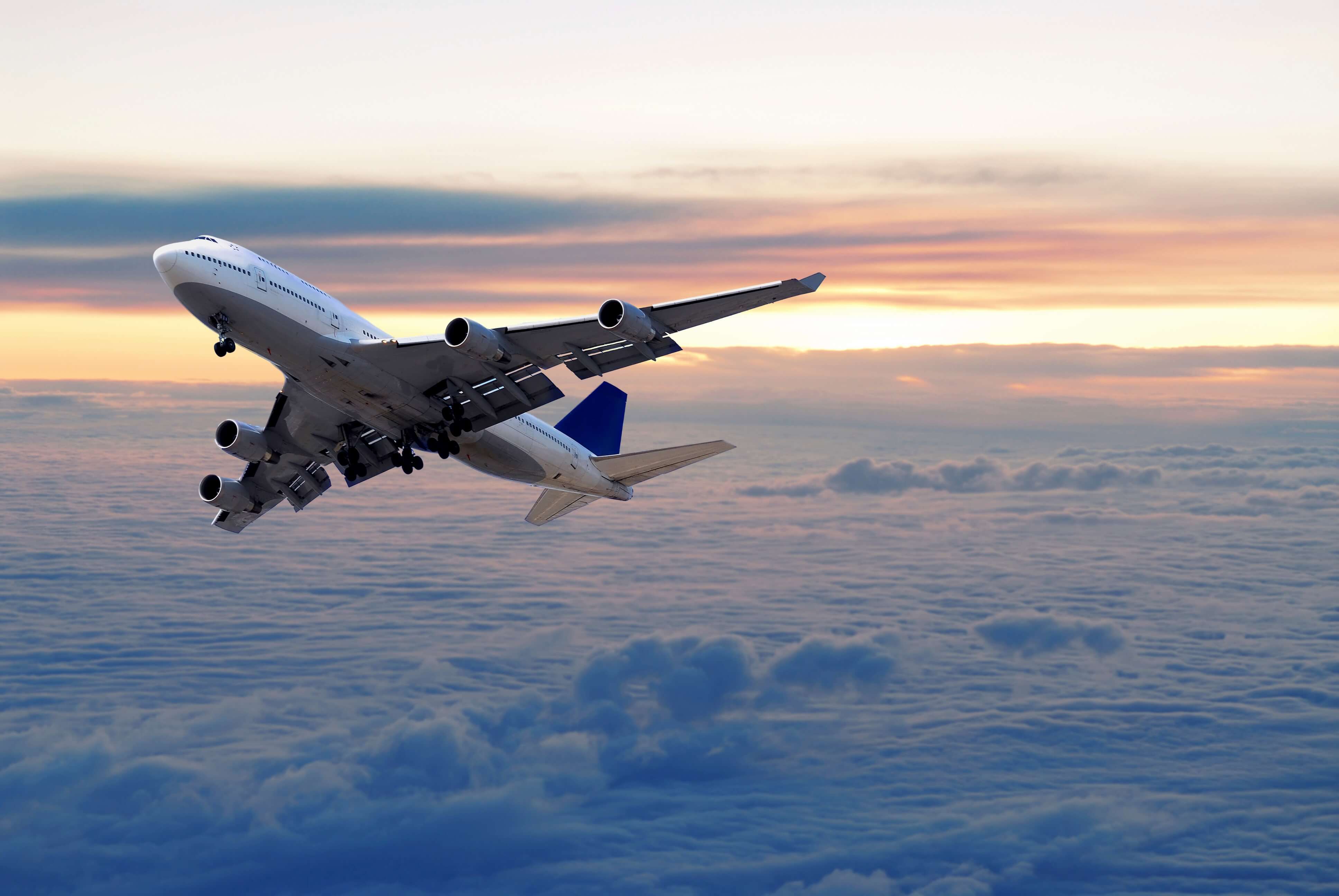 Perfectly centered between two major international airports—O'Hare International and Midway International, 1010 Lake Street and the world couldn't be closer together. Best of all, both airports are less than 30 minutes away, giving abundant choice to the most ideal airlines, times and flights.